Kathmandu Valley, Chitwan National Park and Pokhara Tour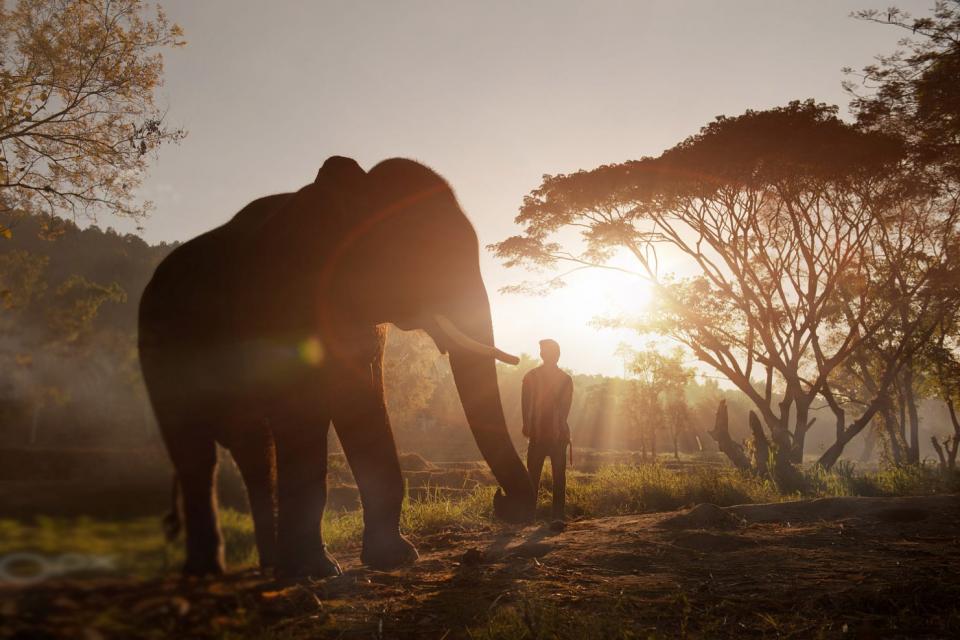 Overview
Nepal is religious and cultural blessed with world heritage sites. These world heritage sites hold both historical and architectural heritage. This tour includes the three most important sites that include sightseeing of Kathmandu Valley, Pokhara and safari in Chitwan National Park.
Kathmandu Valley
Decked with Newari culture and architectural influence,Kathmandu Valley has been the epicenter of historical importance of Nepal for many generations.Kathmandu, Patan and Bhaktapur city are known for the unique designs of Pagoda style. These can be found in Kathmandu Durbar Square, Patan Durbar Square and Bhaktapur Durbar Square. These Durbar Squares are ancient palaces to various dynasties.
Swayambhunath Temple is one of the most renowned religious sites for Buddhists. Swayambhunath Stupa is the main highlight of this temple including various monasteries.
Pashupatinath Temple is similarly one of the most important holy sites for the people of Hindu religion along the banks of Bagmati River.
Other temples include Krishna Mandir, Nyatapola Temple, Boudhanath Temple,Changunarayan templeand many more.
Pokhara
Pokhara is one of the most famous tourist hubs in Nepal. Pokhara valley is surrounded by the panoramic view of Annapurna Massifs.FewaLake is known for the pleasant boating experience that provides the unobstructed view of Machapuchareand Dhaulagiri peaks. Tal Barahi Temple lies in the center of FewaLake. Other sites include Davis Lake, Mahendra Cave, World Peace Stupa,Seti River Gorge and many more.
Chitwan National Park
Established in 1973 A.D. Chitwan National Park is the first National Park in Nepal. With a rich diversity of flora and fauna present,Chitwan National Park is known for its sightseeing experience on elephant rides. The park can also be experienced via jeep, canoe ridingor by foot.Highlights of the park include the Bengal Tiger, One-horned Rhinoceros and Rock Python.These animals have had zero poaching for many years due to combined effort of locals and the park officials.
Price info
1p -$1130
2/3p-$940
4/6P-$750
Upto7p- $640
Itinerary Details
Day 1:

Arrival in Kathmandu

At Tribhuvan International Airport, Kathmandu a designated individual will greet upon your arrival. Once all the necessary formalities have been made you will be escorted to your hotel where you will be briefed on your itinerary.

Overnight stay at hotel on BB basis.
Day 2:

Kathmandu Sightseeing

Today the day will be spent exploring and sightseeing around Kathmandu Valley. These sites are included in UNESCO world heritage sites such as Kathmandu Durbar Square, Swayambhunath Temple, Boudhanath Temple, Pashupatinath Temple and many more.

Overnight stay at hotel on BB basis.
Day 3:

Nagarkot Sunset view

Today's day will include exploring the city of Patan and Bhaktapur before making our way to Nagarkot. We will be exploring various religious and historical sites. These include both Patan and Bhaktapur Durbar Square, Krishna Temple, Golden Temple,Nyatapol and many more. In the evening we drive to Nagarkot Hill station for an overnight stay to enjoy the early sunrise over the panoramic views of mountain peaks.

Overnight stay at hotel on BB basis.
Day 4:

Fly to Pokhara

After breakfast we drive to Changunarayan Temple and various temples nearby. We drive to Tribhuvan International Airport then take a 30-minute flight to Pokhara city. From the airport you will be escorted to your hotel for an overnight stay.

Overnight stay at hotel on BB basis.
Day 5:

Sarangkot Sunrise view

Early in the morning we drive to Sarangkotto experience the sunrise over scenic views of Annapurna Massifs. We then drive back to Pokhara city for breakfast before touring various sites of Pokhara such as Davis Falls, Fewa Lake, Seti River Gorge etc.

Overnight stay at hotel on BB basis.
Day 6:

Drive to Bandipur

Today we explore downtown of Pokhara city along with the Lake Side. After lunch we drive to Bandipur where you will be transferred to your hotel. In the evening we will hike to a nearby old village.

Overnight stay at hotel on BB basis.
Day 7:

Chitwan National Park

We leave for Chitwan early in the morning. We arrive in Chitwan by lunch where you will be briefed about afternoon program. After lunch we go to wildlife safari resort for briefing before exploring Chitwan National Park.

Overnight stay at resort or similar on full board basis.
Day 8:

Jungle Safari in Chitwan

We will spend the whole day performing safari activities including jungle walk, canoe riding, elephant riding etc.

Overnight stay at resort or similar on full board basis.
Day 9:

Fly back to Kathmandu

In the morning we will be performing jungle safari activities before leaving for Kathmandu. Once in Kathmandu you will be transferred to your hotel. You are free to explore Kathmandu before the evening farewell dinner.

Overnight stay at hotel on BB basis.
Day 10:

Departure

On this day you are free to do as you please until departure. The day can also be spent by taking the day off to rest. A designated individual will drop you at Tribhuvan International Airport as per your flight schedule. Farewell
Trip Inclusion
What is included?
All airport pickup and drop by private transportation.
Kathmandu sightseeing with nagarkot sunset view.
All entrance fees.
Kathmandu to Pokhara by flight
All necessary transportation as per the itinerary.
Kathmandu accommodatoin 3N-BB Plan.
Sunset view and 1N accommodation at Nagarkot.
Sightseeing in Pokhara with 2N accommodation and 1N in Bandipur on BB basis.
Jungle safari and 2N accommodation in Chitwan.
Bandipur Sightseeing and stay 1 night. (BB Plan)
First aid and medical kit.
What is not included?
Personal expenses,bar bills,tips,travel insurence.
International air fare to and from Nepal.
All meals and accommodation in Kathmandu (we do provide on your request with extra charge).
Personal travel and health insurance.
Emergency evacuation.
Extra expenses due to flight delay, strikes, weather condition or any events which is out of control.
Anything not included in Includes column.
Note
All conditions stated in the itinerary are for the visitors who prefer full package programme. At the same time, we also serve you based on your choice. The selection of itineraries and the staff depends on your choice and financial procurement. We have options for any partial visit as per your requirement regarding your interest and financial condition.
Trip Price
US $ 1,130 per person
Trip Summary
Trip Information
Trip Duration : 10 days, 9 nights days
Best Season : January to June & September to December
Country : Nepal
Group size : Min 1
You May Also Like