Kathmandu Valley Tour Package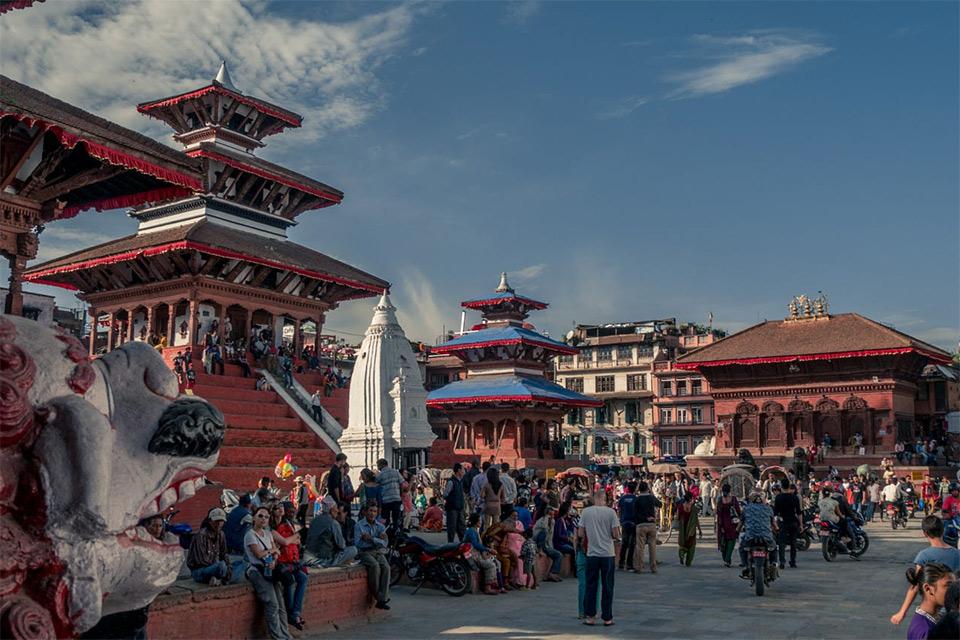 Overview
Kathmandu valley used to be the ancient home of many important ruling dynasties in the history of Nepal. Divided into three cities namely Kathmandu, Bhaktapur and Patan, these cities were ruled by the Mallas and other dynasties. Their eras saw the prosperity in both economics, trade and most importantly architecture. These architectures still stand among the modernization surrounding them.
Kathmandu City
Named after the famous temple made of a single tree, Kasthamandap, Kathmandu is home to as many as 3000 temples each with their unique design. These designs are influenced by the unique architecture of Pagoda style. The temples have etching in their wooden structure. Some examples of these styles are evident in Kumari Ghar, Kasthamandap, Nautale Durbar as well as the Kasthamandap. Religious sentiments are highlighted in various shrines such as Hanuman Dhoka, Shiva Mandir.
Likewise, Pashupatinath is an important Hindu Temple in the world. Residing on the banks of the holy Bagmati River this temple along with Panch Deval (Five Temples), Bachhareshwari Temple and Ram Temple are dedicated to Lord Shiva.
Swayambhunath and Boudhanath are two important Buddhist holy sites in the world. Both have stupas with the eyes of the Buddha in them and Mani wheels all over the premise. Several monasteries also surround these religious sites.
Patan City
Similar to Kathmandu city it also appeals the same aesthetic of similar architecture. Some of these include the Golden Temple, Krishna Mandir, Bhimsen Temple, etc. There are many water sprouts with unique designs of Newari overtones.
Bhaktapur City
Yet again with similar influences Bhaktapur city also displays the same uniqueness of Kathmandu and Patan but with the hint of natural beauty. There are 172 temples and monasteries in this city. Some of the highlights of Bhaktapur city includes Nyatapola Temple, 55 windows, the Golden Gate, Changunarayan Temple and many more. These sites serve one with snowcapped peaks at the backdrop. One of the famous sites for mountain viewing includes Nagarkot. It is famous for early morning sunrise over the mountain ridges.

Price info
$350./1p
2/3p- $260.
4/6p-$210
Upto 7- 180.
Itinerary Details
Day 1:

Arrival in Kathmandu

Upon your arrival to Kathmandu, a designated individual will greet you at the Tribhuvan International Airport. Once all the formalities have been made you will be transferred to your hotel for overnight stay.

Overnight stay at hotel on BB basis.
Day 2:

Visit Kathmandu City and Patan city

Today we set out for sightseeing inboth Kathmandu City and Patan City. We explore Kathmandu and Patan Durbar Square. We also visit important temples like Swayambhunath, Pashupatinath, Boudhanath and many more.

Overnight stay at hotel on BB basis.
Day 3:

Visit to Bhaktapur

Today we visit Bhaktapur City. We explore Bhaktapur Durbar Square as well as several temples. In the evening we visit Nagarkot for an overnight stay.

Overnight stay at hotel at Nagarkot on BB basis.
Day 4:

Departure

Early in the morning, we witness the sunrise in Nagarkot. After breakfast, we leave for Kathmandu. Here you are free to enjoy your time before departure. A designated airport representative will drop you off at Tribhuvan International Airport as per your flight schedule.

Meals includes breakfast.
Trip Inclusion
What is included?
All airport pickup and drop by private transportation.
Kathmandu accommodation 2N –BB Plan.
Sightseeing at Bhaktapur valley and 1N accommodation at Nagarkot.
Guide service.
Entrance fees.
What is not included?
Personal expenses,bar bills,tips,travel insurence.
International air fare to and from Nepal.
Personal travel and health insurance.
Emergency evacuation.
Extra expenses due to flight delay, strikes, weather condition or any events which is out of control.
Anything not included in Includes column.
Note
All conditions stated in the itinerary are for the visitors who prefer full package programme. At the same time, we also serve you based on your choice. The selection of itineraries and the staff depends on your choice and financial procurement. We have options for any partial visit as per your requirement regarding your interest and financial condition.
Trip Price
US $ 350 per person
Trip Summary
Trip Information
Trip Duration : 4 Days and 3 Nights days
Best Season : January to June & September to December
Country : Nepal
Group size : Min 1
You May Also Like